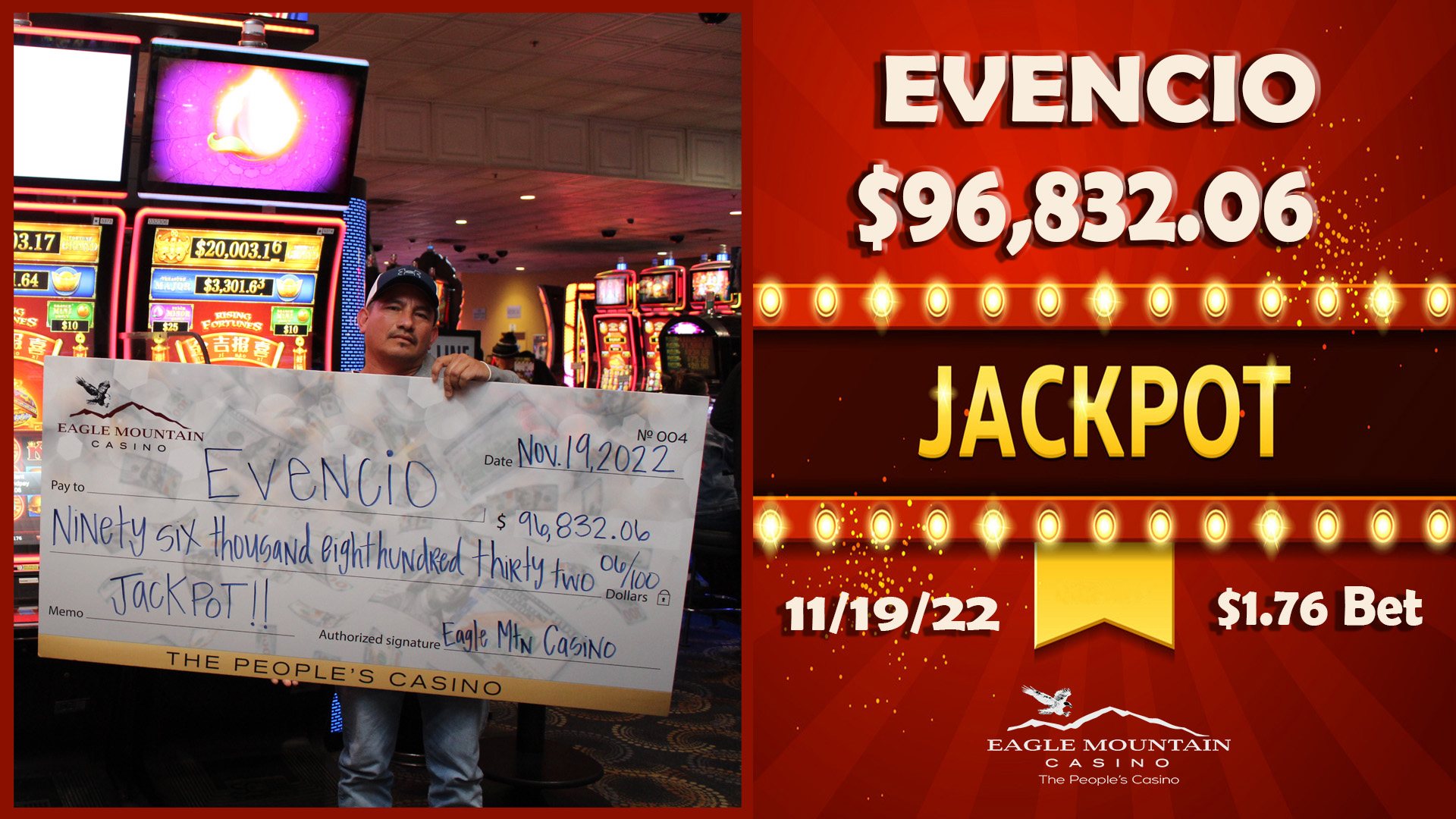 (Eagle Mountain Casino, Porterville, CA 93257) –
This past Saturday, November 19, 2022. Evencio Valencia Rocha from Porterville, CA, hit the jackpot of $96,832.06 on the "Rising Fortunes" slot machine at Eagle Mountain Casino.
Rocha hit the top progressive "Fortune Grand" when playing Saturday night. Rocha was betting $1.76 on the $0.01 denomination.
This year alone, Eagle Mountain Casino has awarded $33,518,401 in jackpots and counting.
Currently, Eagle Mountain Casino is located 17 miles east of Porterville and is a full-service casino owned and operated by the Tule River Tribe. Guests must be 18 years of age to enter. The casino is open 24/7. In addition, the Grizzly Food court is open 24/7, and the River Steakhouse is open Friday – Sunday from 5pm – 10pm. Eagle Mountain Casino is a short drive from Bakersfield or Visalia.
The new casino property is scheduled to open soon, off Highway 65 in Porterville, CA, next to the Porterville Fair Grounds. The new property will double in size, growing to over 100,000 square feet, featuring new dining options, 1750 slot machines, 20 table games, and a state-of-the-art event center.