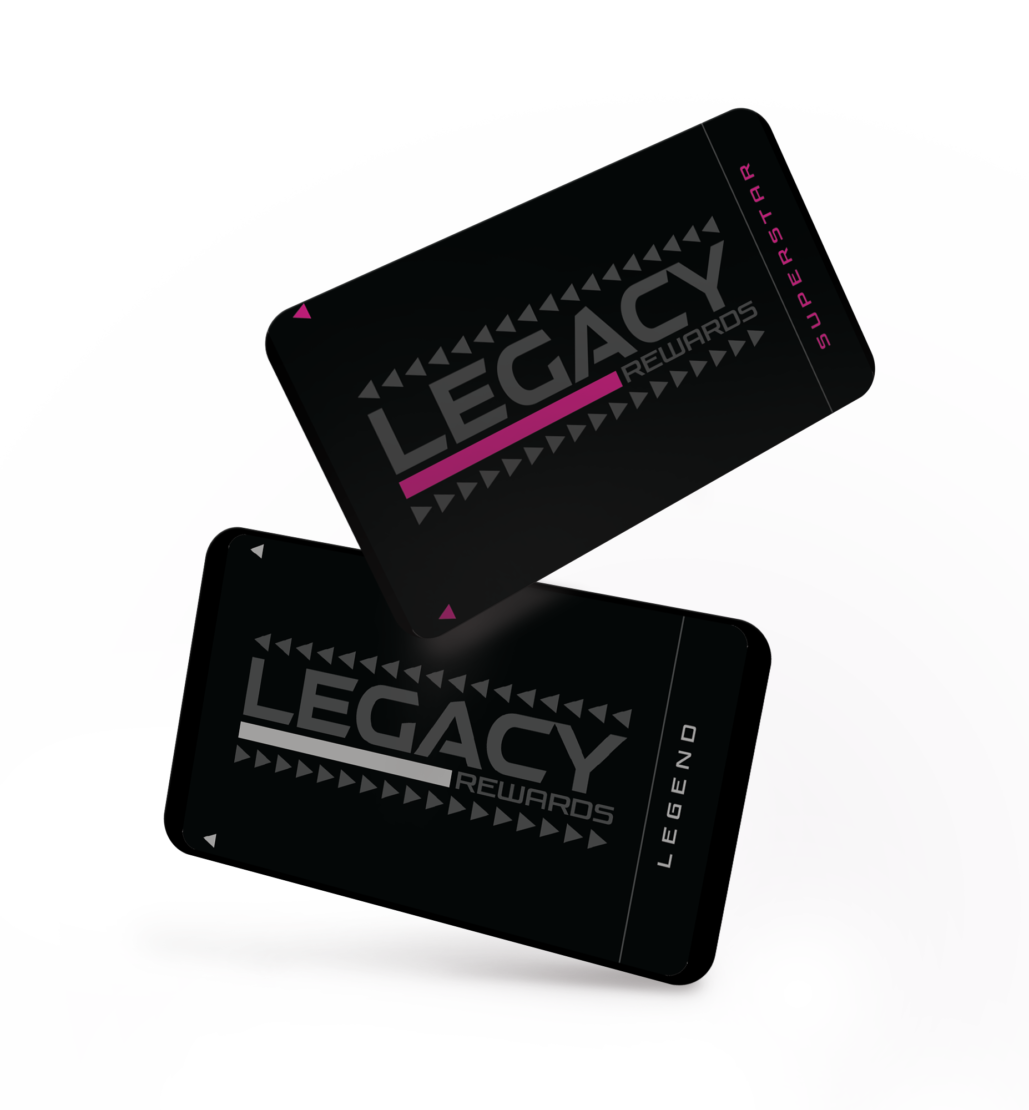 ARRIVE A STAR, BECOME A LEGEND
We believe that everyone deserves to be rewarded for their loyalty! That's why we offer rewards every day for every play, so you can start earning perks, discounts, and more just by doing what you love.
Join today for the best casino benefits in Central California!
MEMBERSHIP IS COMPLETELY FREE!
As a Legacy Rewards member, you can make the most of your LEGACY by playing with your rewards card to become an ABSOLUTE LEGEND! Your card is your gateway to rewards, promotions, giveaways, free play, discounts, and so much more!!
Just use your Legacy Rewards card when playing slots or table games and begin earning rewards. Your play earns more and each point you earn builds your LEGACY. Our rewards program offers tiers so whether you're a STAR, SUPERSTAR, ICON, OR LEGEND, there's enough rewards for everyone.
TIER POINTS
STAR
FREE
SUPER STAR
10,000
ICON
20,000
LEGEND
75,000
Sign Up Bonus**
Rewards Points*
Rewards Comps*
Monthly Free Play*
Monthly Gift*
Promotions**
Exclusive Tournaments**
Exclusive Free Play Offers**
Priority Line
DINING
Special Dining Offers*
Earn Dining Points**
Dining Discount*
5%
10%
15%
20%
(not to exceed 2)
Priority Line
RETAIL
Point Purchases*
Earn Retail Points
Retail Discount***
5%
10%
15%
20%
Our rewards app allows club members to login to their accounts from their mobile devices. Check your comp points, tier points, and card level status all in one place. See current offers available to you and receive mobile-only bonus offers or enjoy one-touch access to promotions and event details.
Exciting news! Our brand new mobile app is set to launch soon.
Stay updated on events and gaming, make reservations or buy tickets on our new mobile app. Built for on-the-go convenience and information at your fingertips.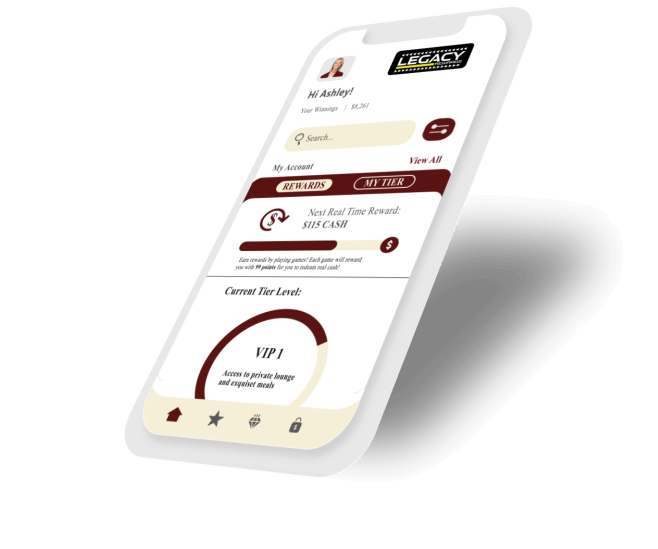 Disclaimer: Must be age 21 or older, have a valid government issued photo ID to have a Legacy Rewards card. Guests are responsible for any data or other mobile messaging charges incurred. Management reserves all rights.
If you're looking to make the most out of your gaming experience, you won't want to miss out on having an Eagle Mountain Casino Host by your side. Our friendly Casino Hosts are dedicated to providing our guests with a comfortable, exciting, and winning experience that they won't soon forget.
From making reservations at our casino to getting tickets for upcoming concerts or events, our hosts are more than happy to provide personal attention and amenities all our rewards members.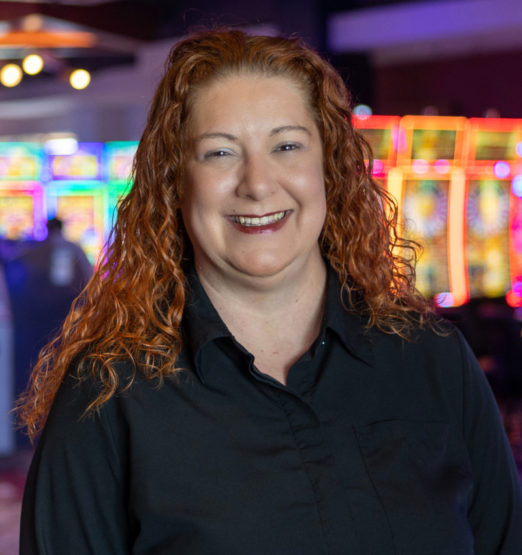 I have been in the gaming industry since 1999 and have been with Eagle Mountain Casino for a long time. You may recognize me from the casino floor as I was previously in the Slot Department. I've had the pleasure of assisting all our casino guests and along the way, I was fortunate enough to get to know some of our VIP guests. I now have the privilege of serving each and every VIP guests on an individual level.
Jennifer.Phipps@eaglemtncasino.com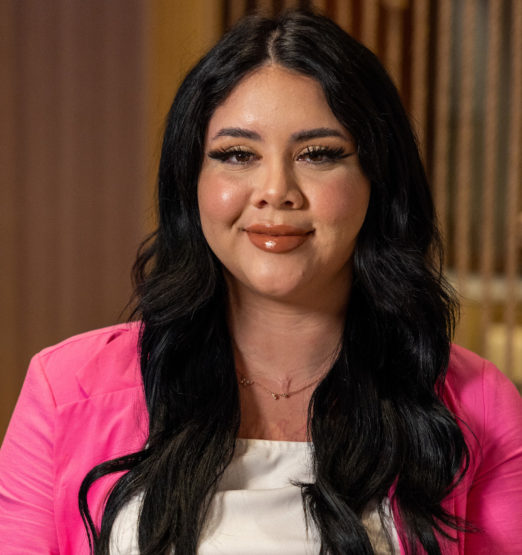 Hello, my name is Monika, and I am ecstatic to have joined the Eagle Mountain Casino Team as your new Casino Host! I have countless years of guests service experience. Some of you may recognize me from my time at Ulta, Bath & Body Works, or even Don Roberto's Jewelers. I am thrilled to apply my skill sets to create a more personalized experience while building long-lasting and trusting relationships with all our guests.
Monika.Arreola@eaglemtncasino.com